SHARKBITE™ Pocket Holster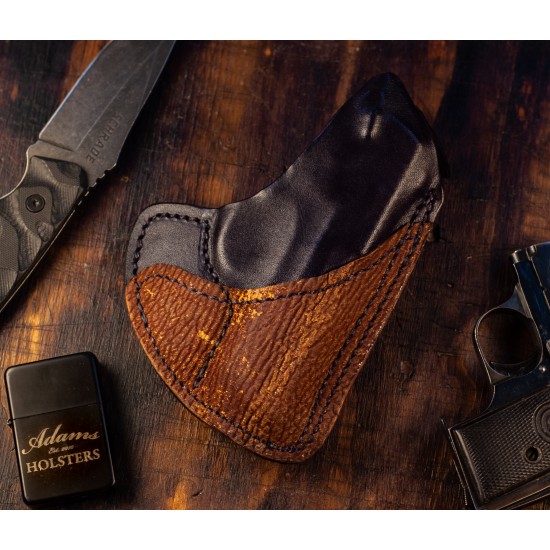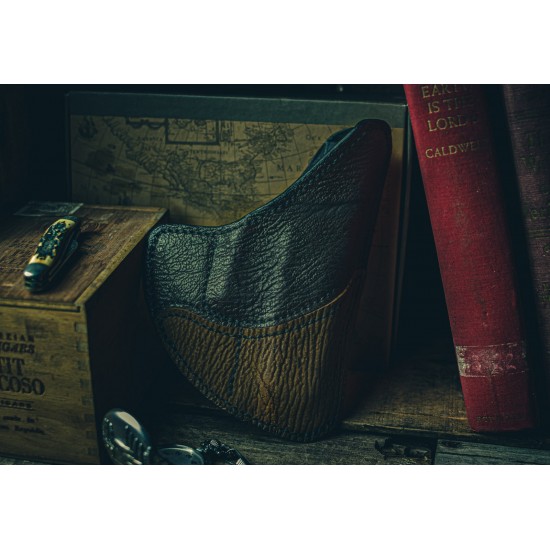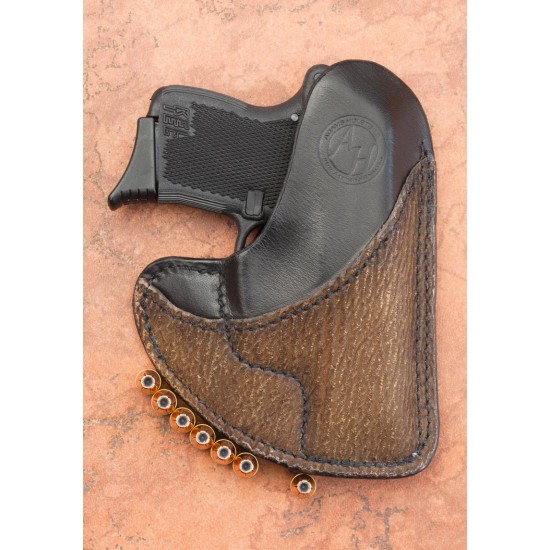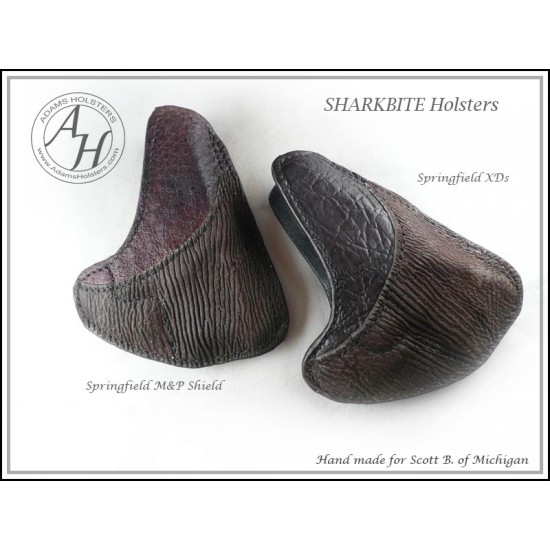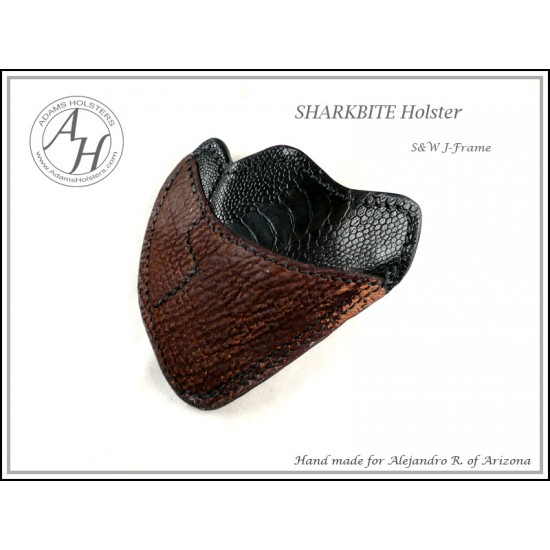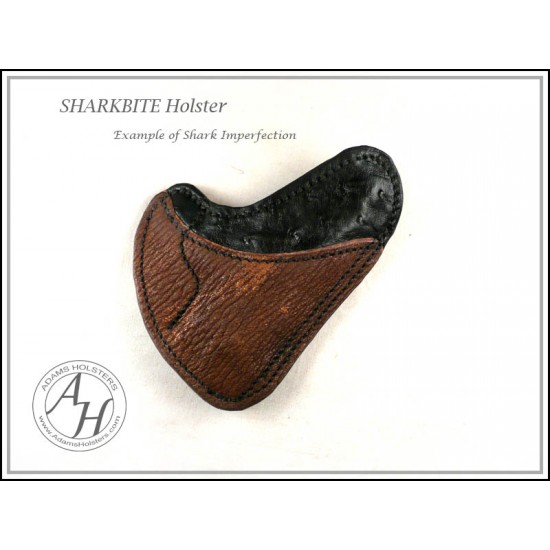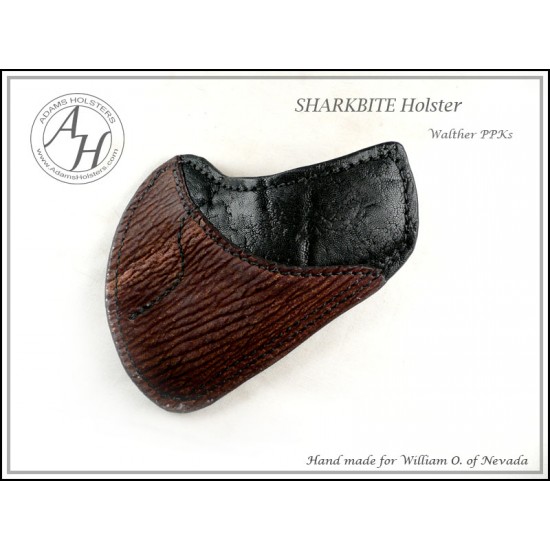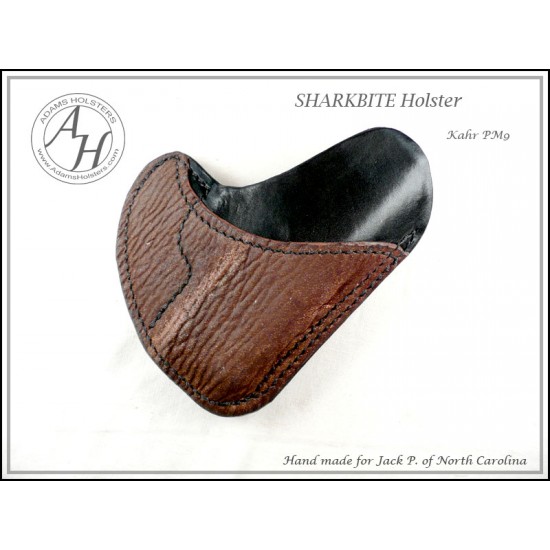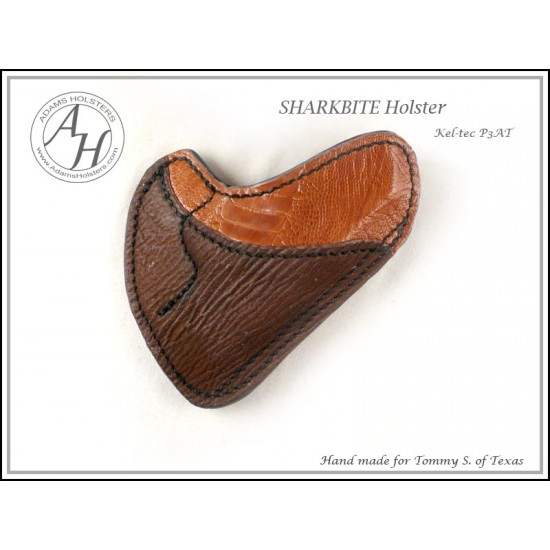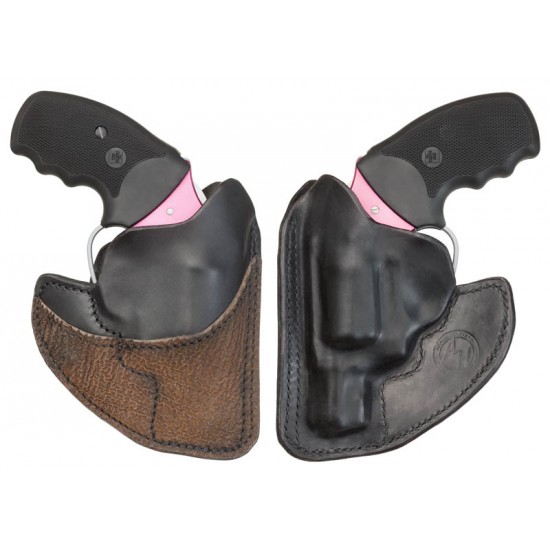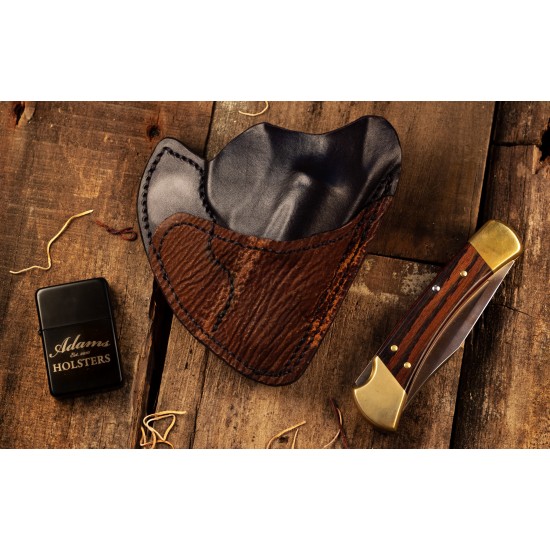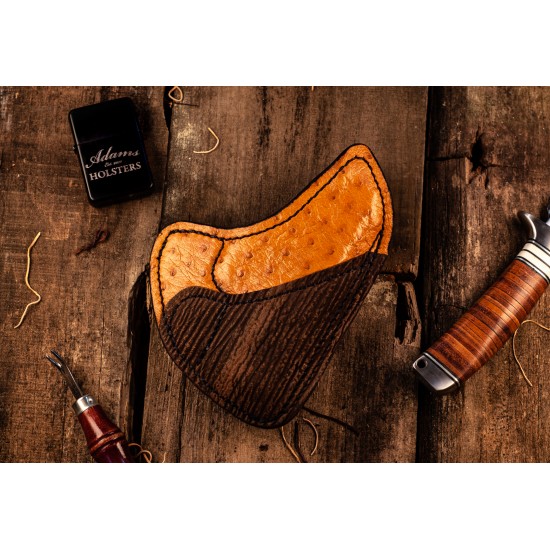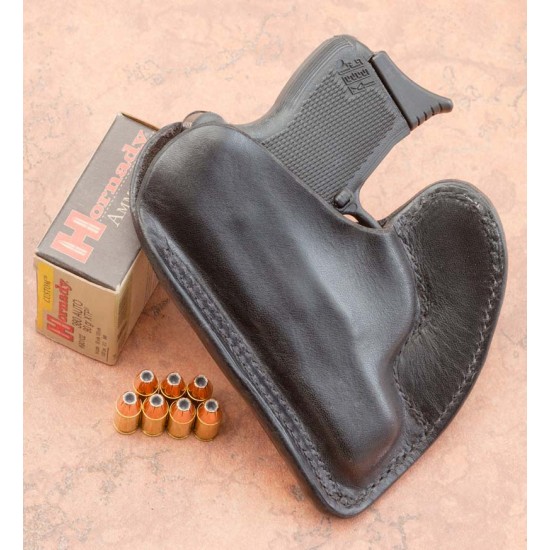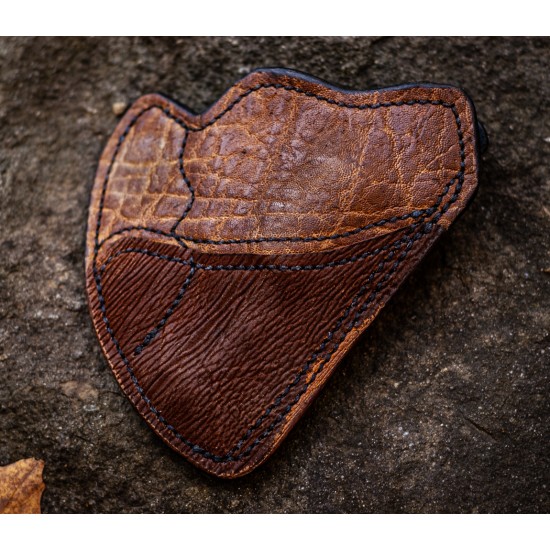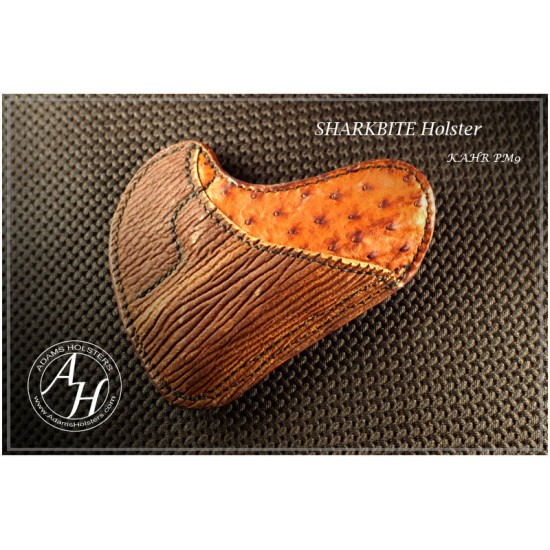 NOTE: These are not designed for either pocket carry, please specify when you order right or left pocket.
This holster is something that I've been working out the details on for some time now. I use specific shark hides that have the top surface of denticles which keep the holster from being removed from the pocket. If you've tried other holsters that use rubber or some other material to keep the holster in the pocket you really need to try out the SHARKBITE™.
Unique use of beautiful shark hide to provide the best holster retention in the pocket.
Designed to ride flat against the front of the pants breaking up the outline the gun within the pocket.
This holster is designed to give you a full combat grip on the gun while it's still in the holster.
Each holster is designed and molded specifically for each gun model.
NOTE: Natural Shark hide like I use for these holsters does often have imperfections or small areas that have discoloration. Click here is an example of a holster with an imperfection in the shark.
All holsters are available for either left and right pocket.
Please email if you have any questions I can also help you over the phone if you prefer. 906-662-4212
I offer a 10% discount for active military and law enforcement officers. Please make sure to mention it when ordering.
If you would like to have one of these made for something larger than the standard small guns please contact me. Keep in mind though if the gun doesn't fit well in your pocket without a holster it's unlikely that adding more material is going to help. In other words this holster isn't going to make a gun that is too big for pocket carry any smaller.
NOTE: Additional Exotics are not included in the base pricing, they are listed on the drop down menu with prices. The bottom brown panel of shark is included in the price.

SHARKBITE™ Pocket Holster
Supporting Small Business
We are a single family business with everything built in house.
Excellent Customer Service
All communications go through me the owner and maker of the holsters.
Artisan Quality
Each holster is individually made from the best materials by hand.