Crossroads OWB(outside the waistband) Magazine Carrier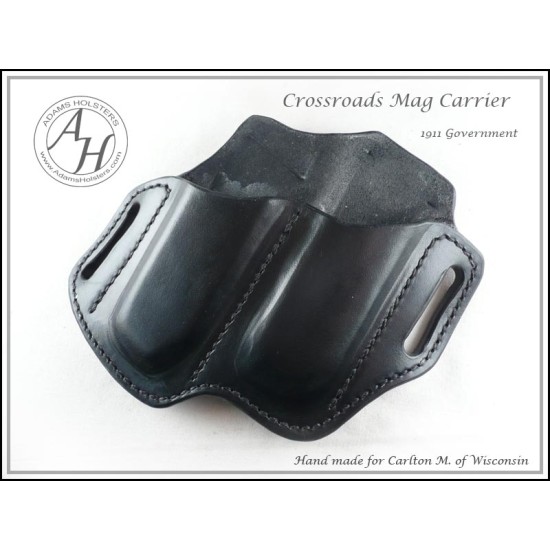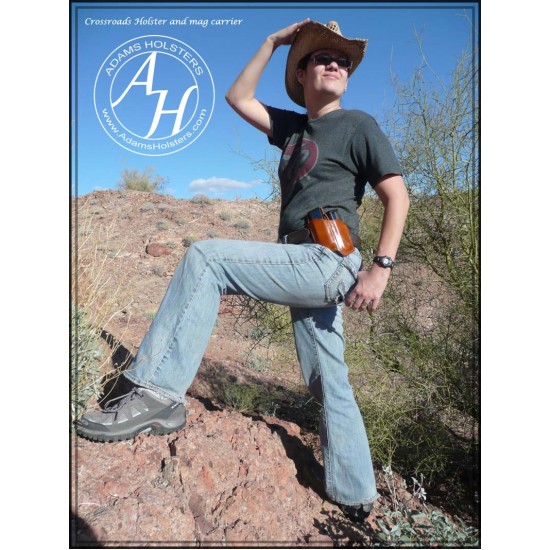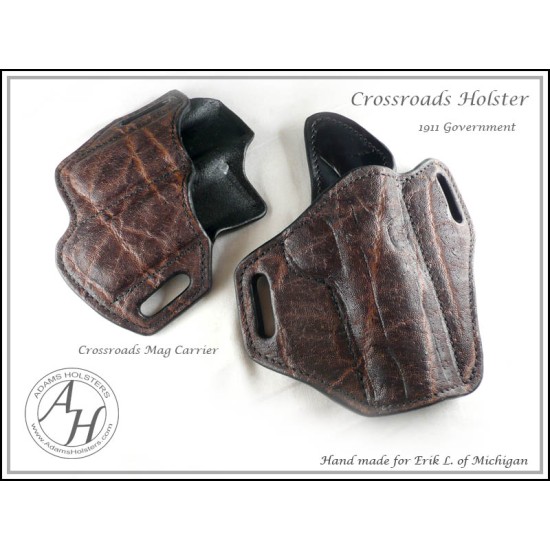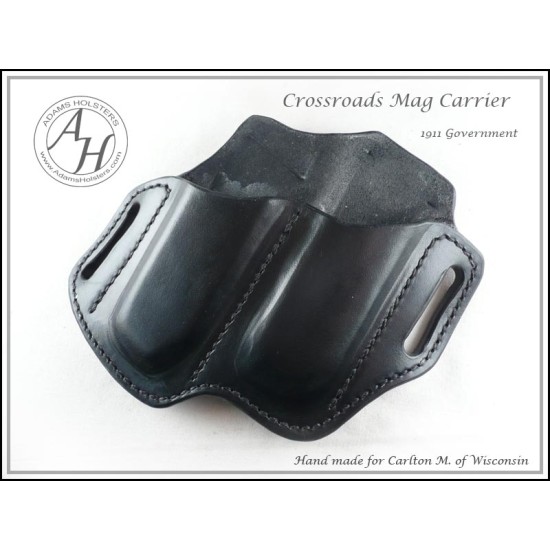 My new outside the waistband carrier creates an nice tight concealable platform. Aggressive cant allows the mags to tuck tight against the body.





Full sweatshield covering top of magazine

Each carrier is designed and molded specifically for each magazine

Full shark hide, and shark trim options available(see order form for prices)




All carriers are available for both left and right hand. A right handed magazine pouch is made to ride on your left side and vice versa.

Please email if you have any questions I can also help you over the phone if you prefer. 906-662-4212

(no payment is taken until we start building the holster)

I offer a 10% discount for active military and law enforcement officers. Please make sure to mention it when ordering.



Carry Position

The analogy of a clock is generally used to describe the location of carrying a holster or gun. The 12 o clock location is your belt buckle and 6 o clock would be the center of your back.

You can wear this at any position that it's comfortable for you, but since I wear one of these everyday I'll give you a couple pointers of what works for me.

I generally wear my 1911 mags around 7-8 o clock or right behind my hip, I've found for allot of people this is a great place to carry.




NOTE: Exotics are not included in the base pricing, they are listed on the drop down menu with prices.




Crossroads OWB(outside the waistband) Magazine Carrier
Supporting Small Business
We are a single family business with everything built in house.
Excellent Customer Service
All communications go through me the owner and maker of the holsters.
Artisan Quality
Each holster is individually made from the best materials by hand.