Vertical shoulder holster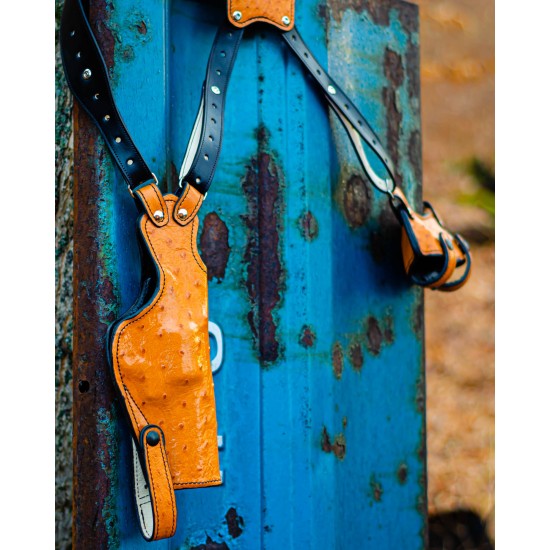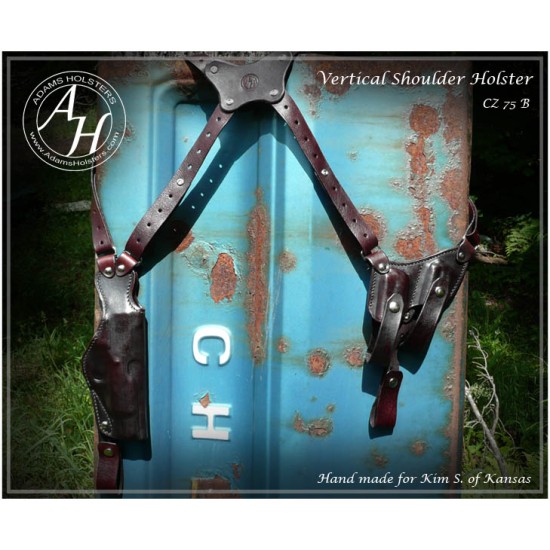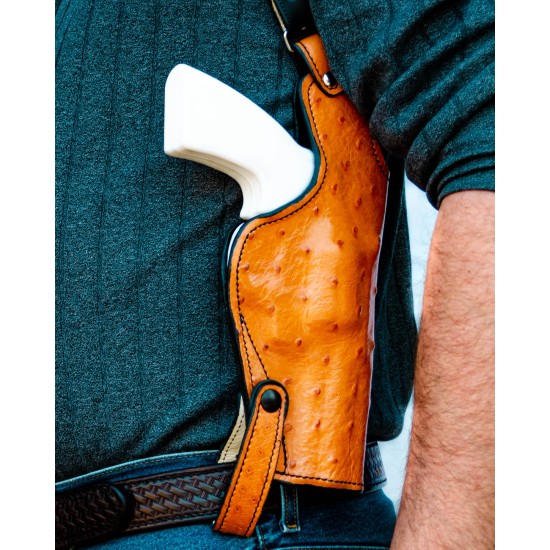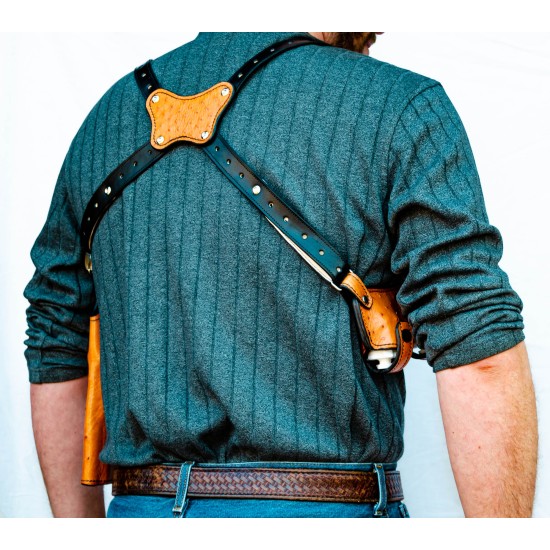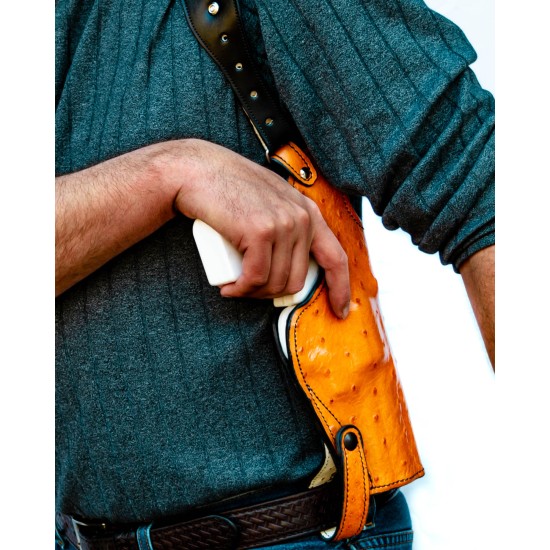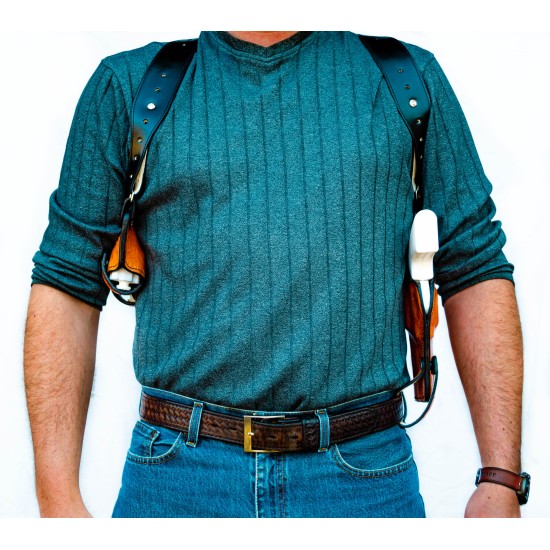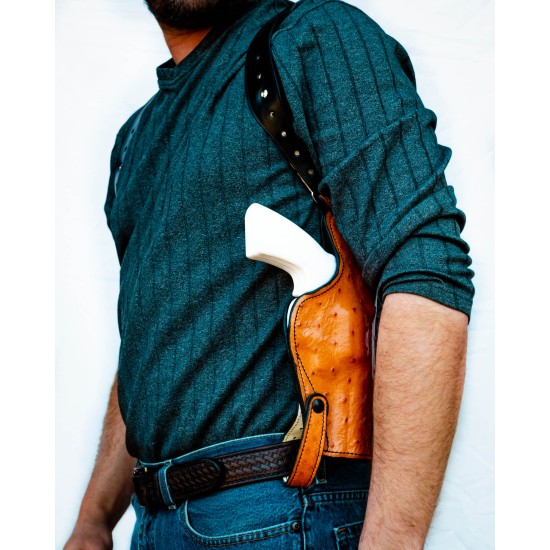 My new vertical shoulder holster.
Designed to carry a full sized handgun comfortably for all day carry. This harness is designed to keep the intersection of the straps lower on the back than other holsters which keeps the rig from bunching up around the neck creating a pressure point. The intersection of the straps is supported by a flexible leather to eliminate any hard points against the spine while sitting and driving.
Double magazine carrier for the weak side is included. A vertical style where a strap of leather with a snap holds them in place.
NOTE: Exotics are not included in the base pricing, they are listed on the drop down menu with prices.

Vertical shoulder holster
Supporting Small Business
We are a single family business with everything built in house.
Excellent Customer Service
All communications go through me the owner and maker of the holsters.
Artisan Quality
Each holster is individually made from the best materials by hand.