Adams Holsters branded Lighter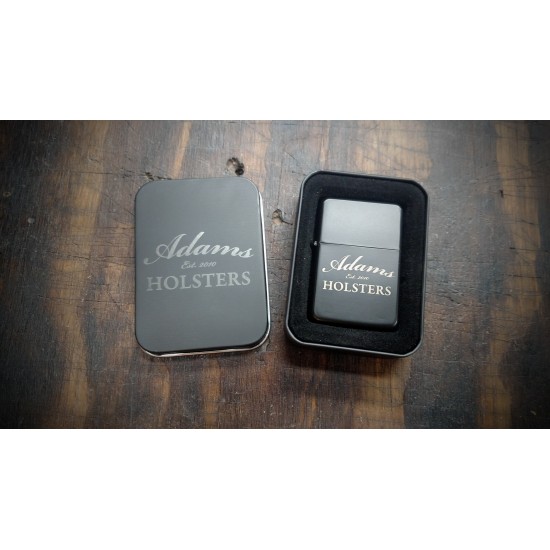 ON SALE!
These are made to order but do not fall in the lead time. Current ETA is around a week to ship, though it will vary based on demand.

Simple steel lighter with the Adams Holsters branding engraved onto it including an engraved gift box as well. These are engraved in house, they are not the well known brand that most would think of. If you'd like the know the reason then please go to the end. These are a good functional steel lighter that will hold up for a good long time and look good doing it. The company who makes them has been building them since 1988 they are made in China they aren't US production but I do all the engraving in the shop here.

So the most well known lighter brand of this style doesn't allow you to engrave your own lighter. They will challenge it legally, to me it's kinda like Ford saying you can't paint your own car. But I'm not a lawyer so it is what it is. These are a compromise of sorts with a good functional item that will serve you well without having legal issues selling them.

Adams Holsters branded Lighter
Supporting Small Business
We are a single family business with everything built in house.
Excellent Customer Service
All communications go through me the owner and maker of the holsters.
Artisan Quality
Each holster is individually made from the best materials by hand.