Speedloader or Moon Clip OWB(outside the waistband) Carrier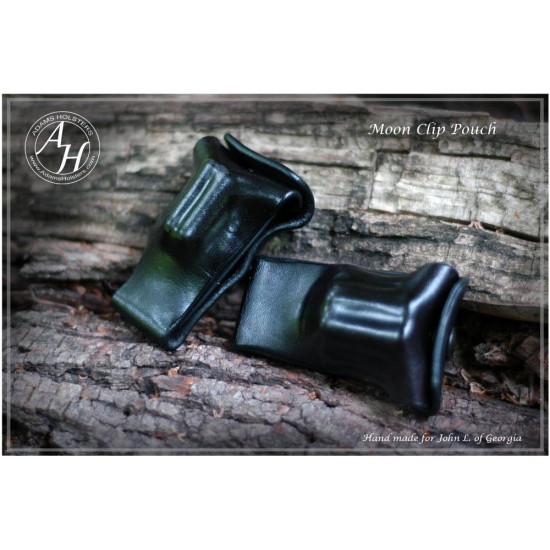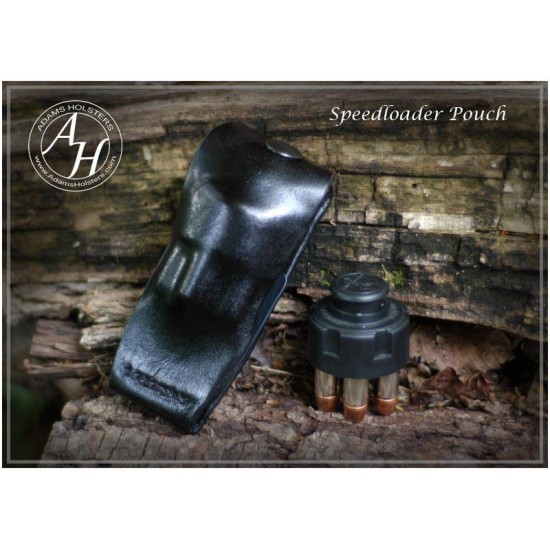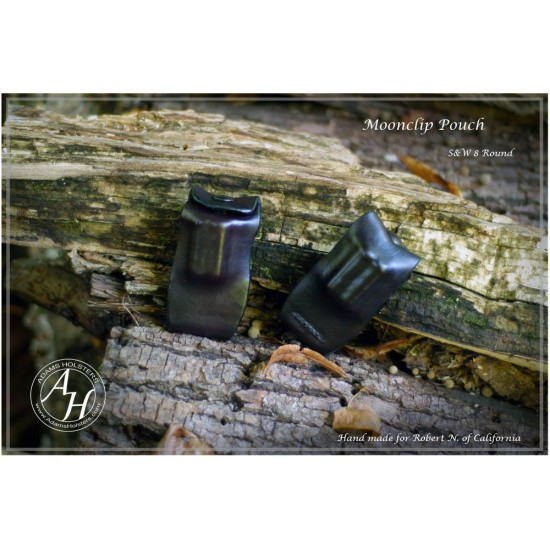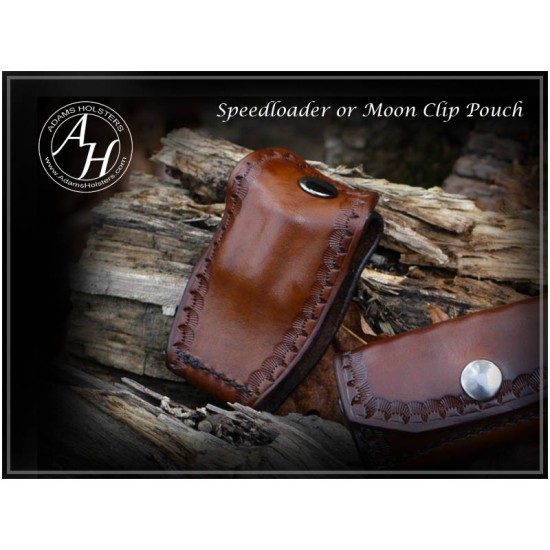 I designed this Speedloader pouch based on my existing Moonclip pouch and basically took the whole concept and united it into one design. The concept works the same for a Speedloader as a Moonclip however there is a difference in size and height because of that. So the way it works, the speedloader doesn't ride the belt like a typical carrier of this design it rides on a rigid upright section that runs in front of the belt. That puts less stress on the rounds within the speedloader from thicker gunbelts and also puts the speedloader above the belt. Which makes the whole speedloader ride closer to the body which makes it conceal far better than pouches that put the entire speedloader in front of the belt. Also the draw is unique because that rigid section can pivot away from the body, which allows you to unsnap the snap then open the carrier away from the body grabbing the speedloader/moon clip. Also putting the snap on top keeps thickness down as much as possible.

Everything was designed to be as thin and concealable as possible. Speedloaders and Moonclips aren't easy to carry, but this solves allot of the issues and makes it far easier to conceal.
Speedloader or Moon Clip OWB(outside the waistband) Carrier
Supporting Small Business
We are a single family business with everything built in house.
Excellent Customer Service
All communications go through me the owner and maker of the holsters.
Artisan Quality
Each holster is individually made from the best materials by hand.