Appalachian holster OWB(outside the waistband) Holster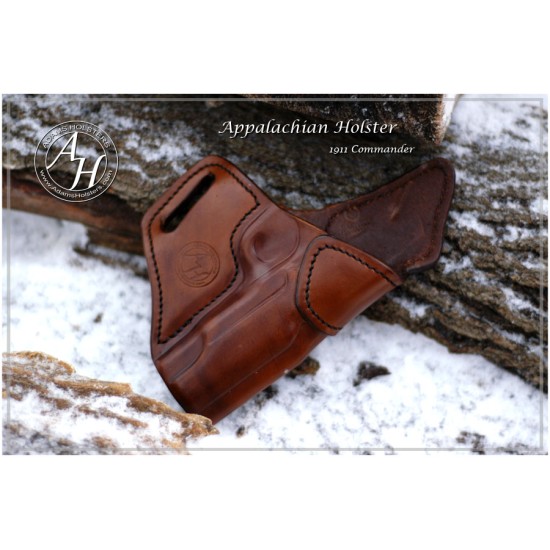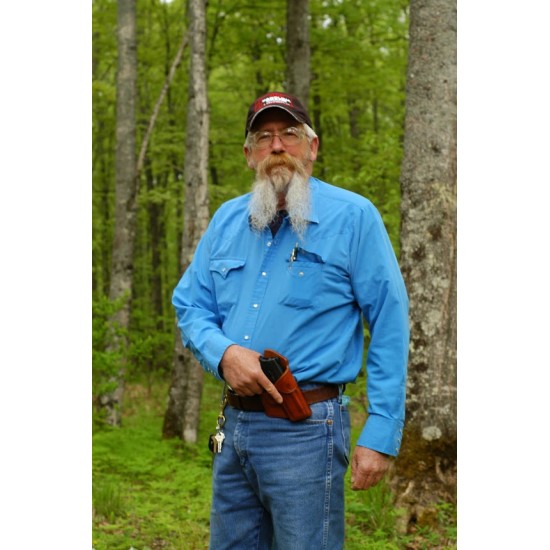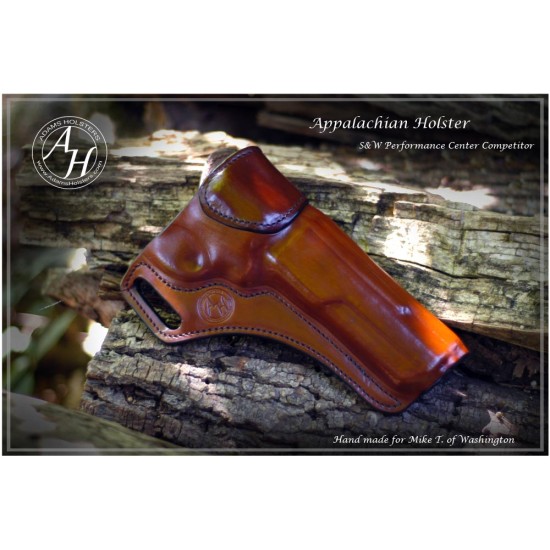 The Appalachian holster is my take on the classic Bruce Nelson Professional design, which is commonly referred to as the Avenger style of holster but for crossdraw. It includes a reinforced mouth to insure one handed reholstering. This design works well for driving and accessibility while seated. It works well for a backup gun as well.
Because of its abbreviated width and anti cant it's not my most concealable holster design. That said it will conceal under loose clothing or a jacket in most cases. Note because it's designed for sitting and driving, it is high riding which means it requires a good solid gun belt. If your belt isn't a purpose built gun belt likely double layer and preferably reinforced it will tend to fall away from the body especially with a heavy gun.
NOTE: Exotics are not included in the base pricing, they are listed on the drop down menu with prices.

Appalachian holster OWB(outside the waistband) Holster
Supporting Small Business
We are a single family business with everything built in house.
Excellent Customer Service
All communications go through me the owner and maker of the holsters.
Artisan Quality
Each holster is individually made from the best materials by hand.