The "Burnsie" holster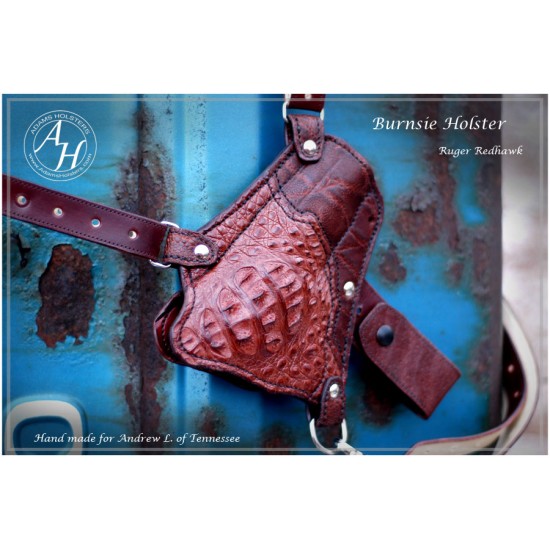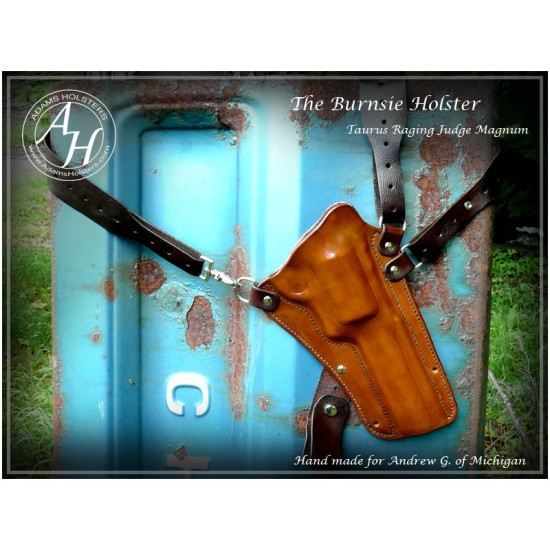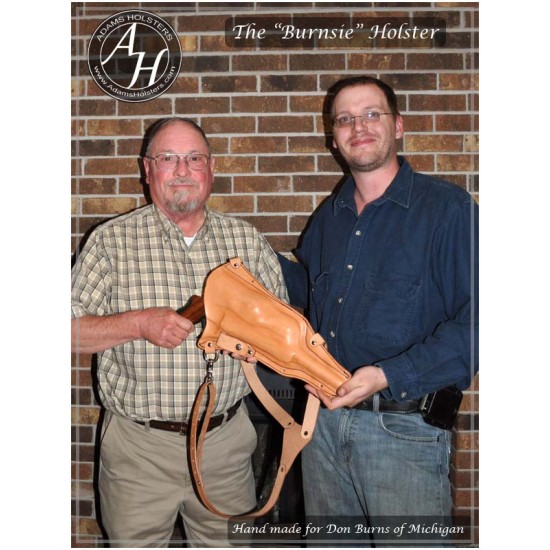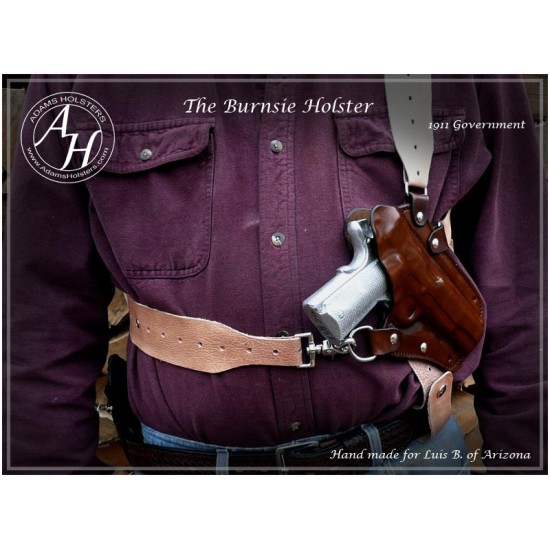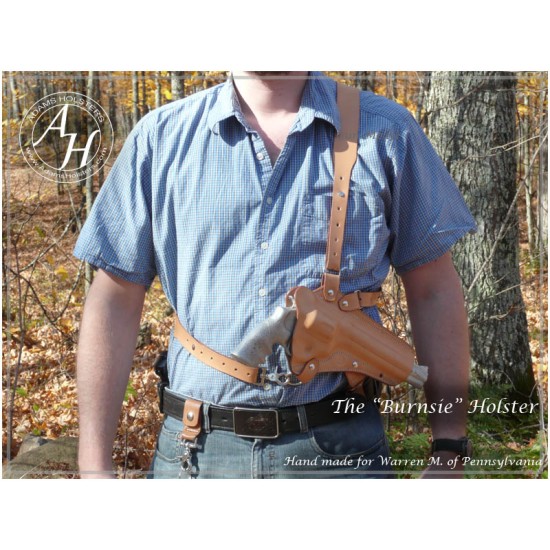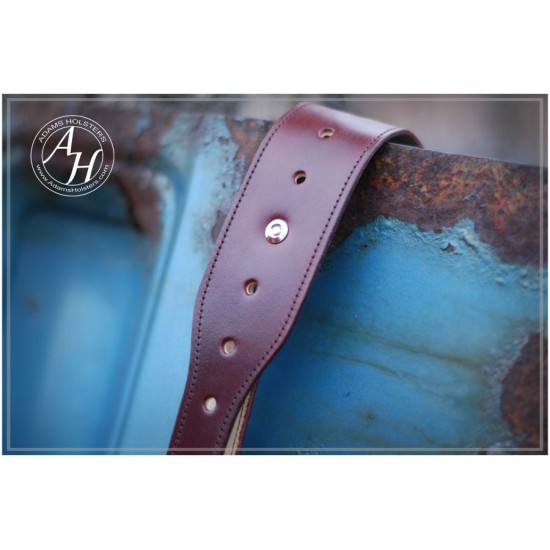 I just finished up my work on a new hunting holster. Those of you who know the area where I'm at in the UP of Michigan there is allot of hunting that goes on. I set out looking for a way to carry a large heavy gun in a chest type of holster and made some changes but the end result works just great. You can sit in a blind, walk, sit in a car and still draw the gun without much issue(depending on barrel length). It's designed to protect the muzzle all the way to insure walking through rough terrain isn't going to mar your gun, no rentension straps to have to fiddle with, just boned modern holster like my other rigs. It's got enough flex that as you move it doesn't bind when you bend and work, while it's still very accessible. Just a note this should be obvious from the pictures but this is not a concealment holster, with a gun this large in the location/orientation that it sits your not really going to conceal it, but it wasn't designed for that.
Now also I should mention the name of this design is going to be the "Burnsie" after a good friend of mine that passed away a few years back named Mike Burns, though we all knew him as Burnsie. He was an avid outdoorsman, Eagle Scout and just a one of a kind person, he was killed tragically by a drunken boater and I've been meaning to dedicate a design to his memory. So since he liked large Thompson contenders and revolvers I figured this would be a fitting design to name after him. Overall he'll certainly be missed but I think this type of holster fits with who he was and makes sense;) So that's why it's called the Burnsie;)
NOTE: Exotics are not included in the base pricing, they are listed on the drop down menu with prices.


Supporting Small Business
We are a single family business with everything built in house.
Excellent Customer Service
All communications go through me the owner and maker of the holsters.
Artisan Quality
Each holster is individually made from the best materials by hand.