Bushcraft sheath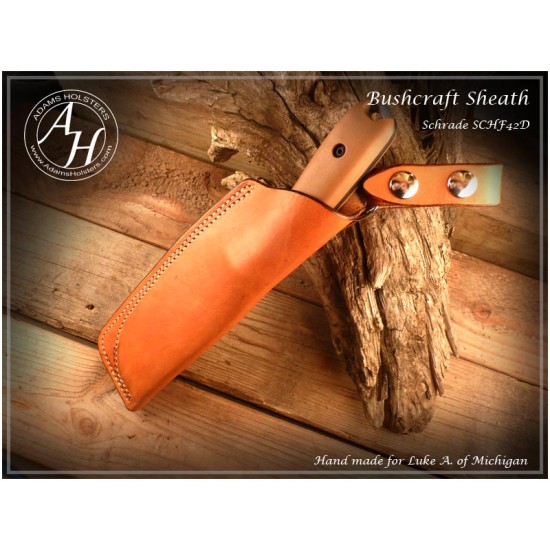 This sheath is a full leather welted construction sheath. My brother and I designed this to work with two carry methods, one is a dangler system and the other is a traditional belt carry method. With the dangler you have a leather strap with double snaps for security that allows the sheath to "dangle" under the belt line against the leg not restricting the sheaths movement. Also this is done with a D-ring, and that is moved down on the belt attachment point when not in use. On the belt it provides a secure attachment without the movement of the dangler setup.

THESE ARE NOT GENERIC ONE SIZE FITS ALL SHEATHS, THEY ARE MADE TO FIT THE EXACT KNIFE

Any questions on this just shoot me a note, if your knife isn't listed please shoot me a note and I'll see if I need to borrow the knife for the build or what I can do to take care of it for ya. luke@adamsholsters.com
Supporting Small Business
We are a single family business with everything built in house.
Excellent Customer Service
All communications go through me the owner and maker of the holsters.
Artisan Quality
Each holster is individually made from the best materials by hand.