Crossroads OWB Holster Starter Pack - Holster, Mag carrier and belt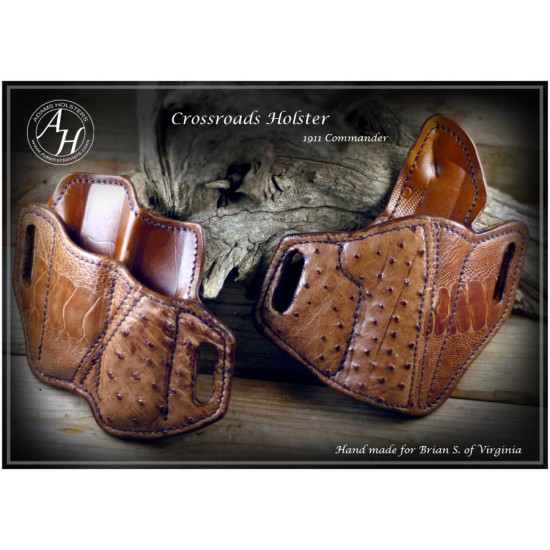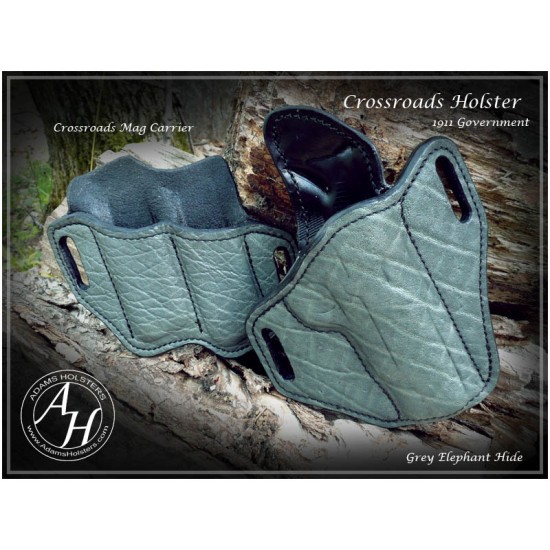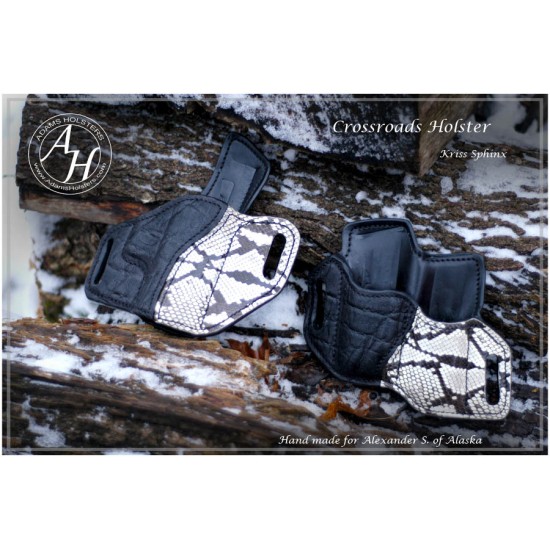 ON SALE!



My outside the waistband pancake holster that creates an nice tight concealable platform. Aggressive cant allows the butt of the gun to tuck tight against the body.

Full sweatshield covering hammer and rear of slide

Wide platform to distribute the weight of the gun

This holster is designed to give you a full combat grip on the gun while it's still in the holster.

Each holster is designed and molded specifically for each gun model.

Exotic options always available, if your looking for something not listed please shoot us a call or email.



All holsters are available for both left and right hand.

Please email if you have any questions I can also help you over the phone if you prefer. 906-662-4212

(no payment is taken until we start building the holster)

I offer a 10% discount for active military and law enforcement officers. Please make sure to mention it when ordering.
A good belt is crucial to concealed carry comfort. You need to not only find the right holster but also the right belt and I think this belt is the answer.

Every belt is made of two separate layers of cowhide stitched together, the stitching is set deep to insure that the stitches are protected against abrasion.

When measuring for your belt please take your existing belt, and measure from the end of the buckle to the hole you are currently using.

When in doubt I would suggest contacting me to get a little better estimate.

Two layers
Reinforcement available
Reinforcement stitched to the back layer of the leather to provide a secure lifelong stabilty
Buckle is attached with Chicago screws so that you can change it if you have your own buckle you prefer
Provides a stable platform for even the heaviest guns.

NOTE: Exotics are not included in the base pricing, they are listed on the drop down menu with prices.

Crossroads OWB Holster Starter Pack - Holster, Mag carrier and belt
Supporting Small Business
We are a single family business with everything built in house.
Excellent Customer Service
All communications go through me the owner and maker of the holsters.
Artisan Quality
Each holster is individually made from the best materials by hand.