SwitchBack Mag Carrier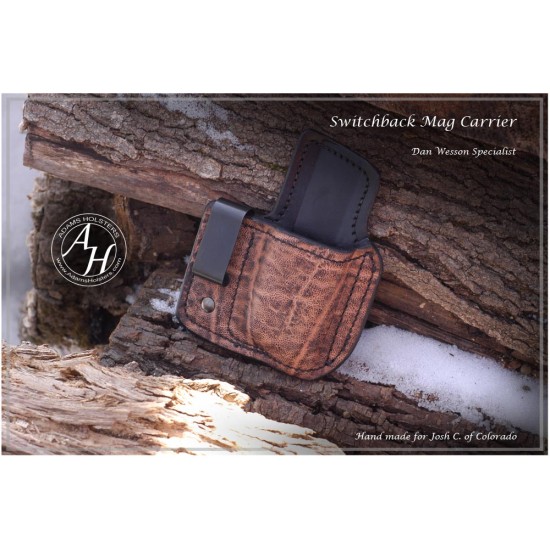 My switchback mag carrier is a iwb single offset clip mag carrier that makes it easy to carry a single stack mag and even a double.

NOTE: Exotics are not included in the base pricing, they are listed on the drop down menu with prices.

Supporting Small Business
We are a single family business with everything built in house.
Excellent Customer Service
All communications go through me the owner and maker of the holsters.
Artisan Quality
Each holster is individually made from the best materials by hand.