Texas IWB(inside the waistband) Mag Carrier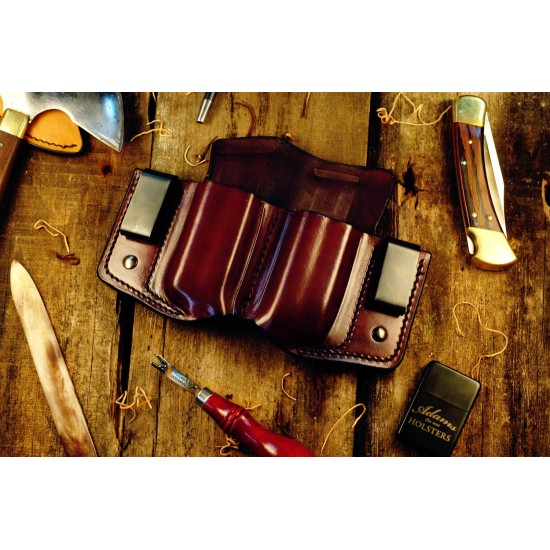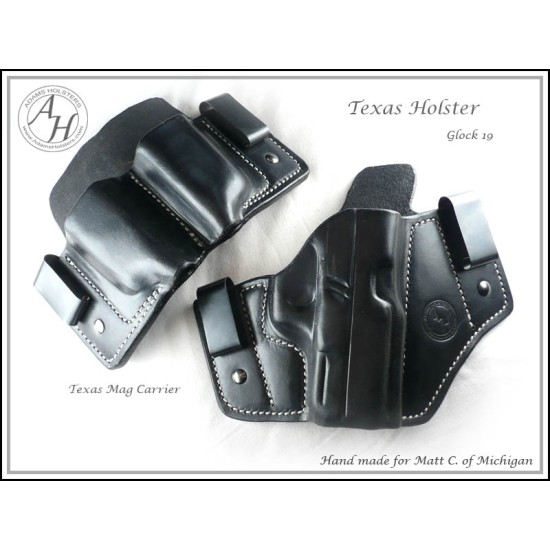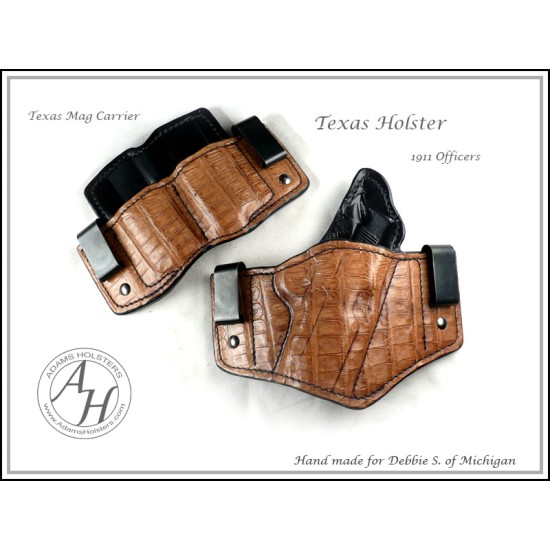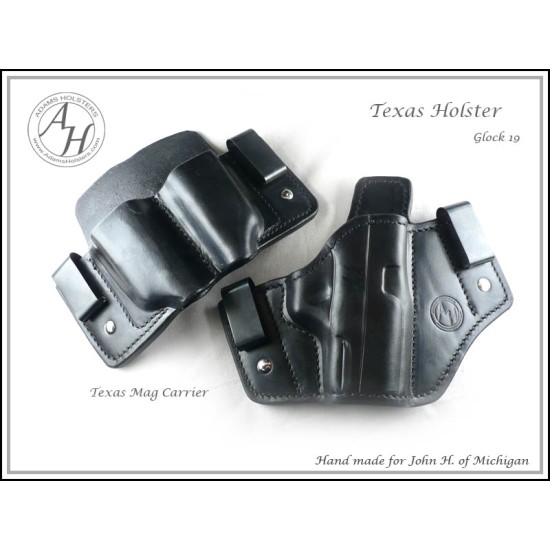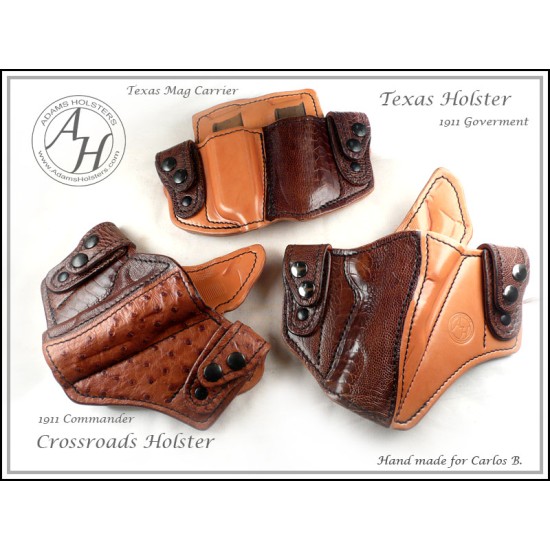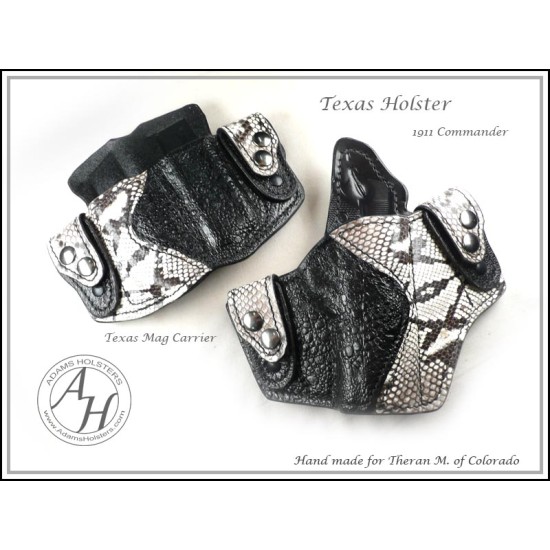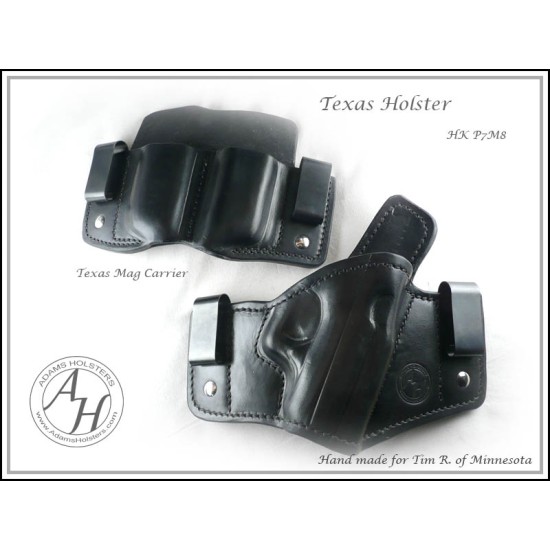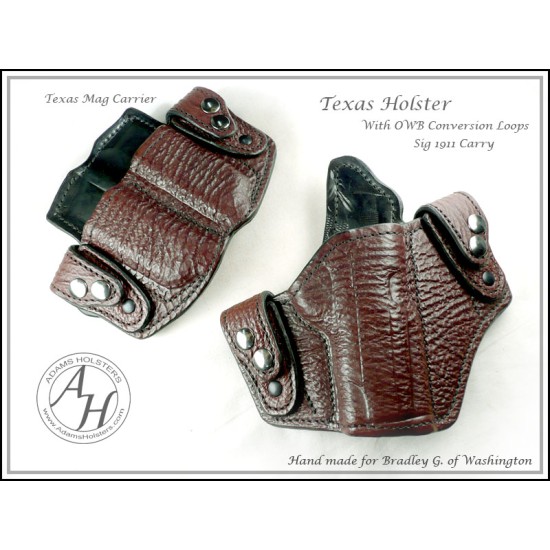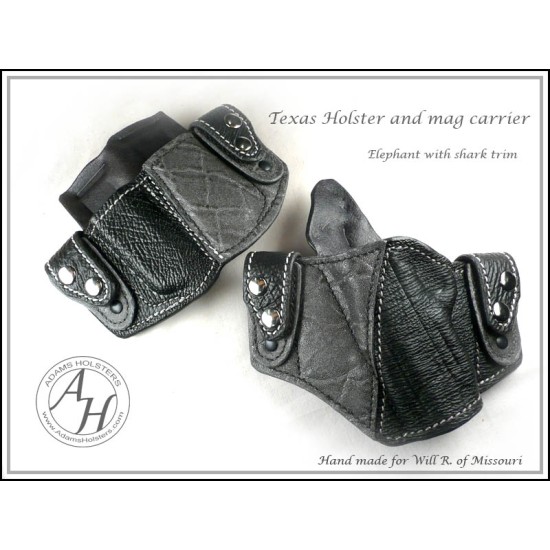 Based on the "Texas" holster design, with a nice wide footprint to distribute the weight evenly on the belt. Great to carry two extra magazines in case of a malfunction of your primary mag or need for more ammunition.




Strong secure clips make this holster easy to take on and off as needed.

Full sweatshield covering back side of the magazines

Interchangeable clips to allow for different cant and depth(Kydex options)

Smooth back of holster with details boned into the outer surface only for comfort

Wide platform to distribute the weight of the magazines




All magazine pouches are made for both left and right hand models.

Please email if you have any questions I can also help you over the phone if you prefer. 906-662-4212

(no payment is taken until we start building the holster)

I offer a 10% discount for active military and law enforcement officers. Please make sure to mention it when ordering.





NOTE: Exotics are not included in the base pricing, they are listed on the drop down menu with prices.


Texas IWB(inside the waistband) Mag Carrier
Supporting Small Business
We are a single family business with everything built in house.
Excellent Customer Service
All communications go through me the owner and maker of the holsters.
Artisan Quality
Each holster is individually made from the best materials by hand.